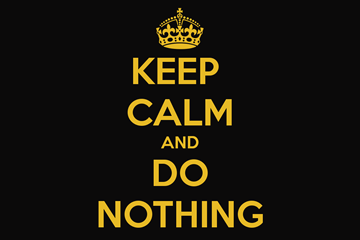 I'm the vacation planner in my family. I research potential locations, stalk the perfect flights in hopes of well-timed price drop, read countless reviews of possibly accommodations…I pretty much make it all happen.
That's how we ended up in Orlando, which is where I am right now, for a week of sun and humidity, more parks than we could possibly fit in, and some chilling time with the fam.
As the trip organizer, and being the way I am, I have a schedule in mind. I mean, we need a schedule…a plan…if we're going to fit in Sea World and the Kennedy Space Center and Legoland, and, well, don't even get me started on all the Disney options, right?
But today somehow the decision was made to throw my schedule out the window. Today, it was determined, is a pool day. I admit, I was a little unsure if this was a smart move so early in our vacation…what if we ended up not having enough time to do everything we wanted to do because today we opted to do nothing?
But my 7-year-old son, who knows exactly how to follow his gut without worrying about what it all means, set me straight. And his gut told him he needed a day of no lines, no crowds, and no long drives on flat freeways. He wanted to play, to slide, to swim, and soak in the sun.
So, that's what we're doing. And I realized doing nothing actually has a lot of payoffs:  
* I get to stretch myself by having another opportunity to practice "letting go" of my well-laid plans
* My son gets to befriend a 12-year-old boy who protectively plays with him the whole day at the pool
* My hub gets to take a serious nap
* I get to catch up on important reading, such as the most recent issue of US Weekly and People Magazines
* My son gets to laugh with glee, swim until his lips are blue, and experience the full-body exhaustion only hours in the pool can deliver
* My hub gets to take another nap
* I get to go for a good, long run (without having to put on my protective cold-weather rain gear)
* My son gets to read his new book, Wildwood, to his heart's content from a lounge chair instead of the backseat of a car
* My hub gets to soak in the hottub
* I get to really savor what it feels like to completely shut off for a day
That last one? That's starting right now. I'm going to shut off this computer, shut off my left brain, shut off my expectations. From the moment I hit publish, I'm going rogue. (And I have a feeling I'm going to like it.)
Wish me luck…