WORK WITH ME
Through my one-on-one coaching and online classes, I help motivated writers reach their writing goals – start (or finish) that book, pursue a traditional publishing deal, strategize next steps – with clarity and confidence.
I know what it takes to go through the pitching and publishing process, deal with writer's block, and keep projects moving forward. I'm also all-too-familiar with the ups and downs of the creative process…of not knowing when or if the words will come, and then looking back in wonder at the finished piece after experiencing an unexpected sense of flow or inspiration.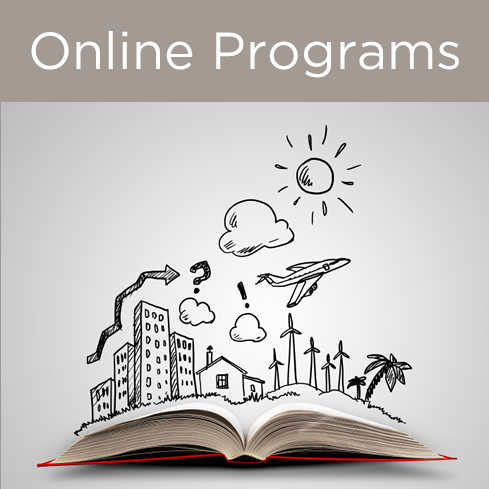 My classes and programs are aimed at writers of all types who are looking for more targeted support and accountability as they work towards their individual writing goals, as well as would-be authors at varying levels of their craft, from beginning writers with the seed of an idea to those with a solid idea and a dream of pursuing a traditional publishing deal.
"Debbie's sense of humor, humility, and approach to the work/life balance was a great match for me as a writer, teacher, mom, and human being. She's a fantastic resource for writing and a good (virtual!) friend who has your back and can keep you humming along to get the book in you out of you and into the hands of your readers!"
Lisa Dewey Wells, author and blogger
Do you have a dream of writing a nonfiction book and having it traditionally published, but you need guidance and support to make your dream a reality? Then I'm your gal. Whether you're at the beginning stages of a manuscript, need help crossing the finish line, are gearing up to write a professional, sellable book proposal, or need the insight of a publishing pro to navigate the world of agents and the submission process, I'd love to help you work toward your writing goals. Click below to expand the boxes and read more about the way I work 1-on-1 with writers!
* * * PLEASE NOTE THAT I'M NOT ACCEPTING NEW 1-ON-1 CLIENTS AT THIS TIME. I'LL UPDATE THIS MESSAGE AS MY AVAILABILITY CHANGES * * *
Writing Review & Critique
Do you ever wonder if you're achieving what you set out to do with your writing project? Whether you're writing a children's book, a novel, a memoir, an essay, a blog post, or a nonfiction book, sometimes it's helpful to get the perspective of a publishing professional before you share your writing with the world.
When you sign up for a Writing Review & Critique, you'll get objective insight on your project, either general comments on the project and writing as a whole or feedback focused specifically on the very questions you want answered (ie: Is my project any good? Is it meeting my objectives? Is it marketable? Does the structure work?)
Writing Reviews & Critiques include the following:
Pre-submission questionnaire to ensure you get the type of feedback and support you need
Review of 25 pages of content, including a detailed editorial letter outlining my feedback
One 30-minute phone or Skype follow-up session to discuss my notes
Investment: $400
Writing Project Strategy Session
Whether you're at the beginning stages of a big writing project, or you're nearing the end of one phase and are looking to come up with a plan for next steps, my Writing Project Strategy Sessions are aimed at answering your questions (about all things writing, publishing, and querying), problem-solving around challenges, strategizing next steps for your project, and creating concrete plans for action and accountability.
Writing Project Strategy Sessions are 100 percent customizable, and are designed to help you get clear, confident, and moving forward.
Included in your Writing Project Strategy Session is:
Pre-session questionnaire to ensure you get the type of feedback and support you need
 One 60-minute phone or Skype session with yours truly
Review of up to 10 pages of content either before or after the Strategy Session
Unlimited email support for two weeks following our session
Investment: $400
Book Proposal Strategy, Prep & Polish
If your goal is to traditionally publish your nonfiction book, you will need a kick-ass, irresistible book proposal to pitch to agents and ultimately sell your book. I've written and sold more than six book proposals to major publishers, including Simon & Schuster, Penguin Putnam, and HCI Books, and know what makes proposals stand out in a very competitive marketplace.
When you sign up for a Book Proposal Strategy, Prep & Polish, you'll email me a completed draft of your proposal, and within two weeks you'll receive:
Detailed written feedback on every section of your proposal — overview, promotional plan, competitive review, markets for the book, about the author, outline, and sample chapter — including specific editorial and content suggestions for improving the whole pitch package
Sample proposal elements to guide you in your revisions
One 60-minute phone or Skype follow-up session to discuss my notes and strategize next steps so you have a plan of action to move forward
Sample query letter and complimentary content edit of your pitch to agents and/or publishers
Email support for one-month following completion of Critique to answer quick questions and review small edits
Bonus: You'll also receive an exclusive audio interview with Jennifer Repo, former editor at Riverhead Books and Perigee Books, who gives an inside look at the acquisition process and working with literary agents.
Investment: $1000
Your Personal Book Partner
Do you have a book (or several books) you want to write but know your best shot at realizing your dream of publishing it is teaming up with a publishing pro who can provide you with personalized support, insight, and accountability? If so, that's where I come in. Committing to write and publish a book can be an incredibly exciting, but also daunting, goal. No matter how seasoned a writer you are, it's not uncommon to feel overwhelm and doubt throughout the entire process of penning a book. As your Personal Book Partner, I'll be by your side (virtually) through every step of your book journey, giving you the support you need to stay focused, on track, and motivated to bring your book to life!
I created Your Personal Book Partner because my writing clients tell me they crave the consistency of a partner who knows their project intimately, who they trust to share shitty drafts with without fear of judgment, who knows the ins and outs of the publishing industry, who will hold them to task on goals and schedules, and who is available to quickly respond to emails concerning everything from random questions to irrational fears. Think of me as your personal cheerleader, your book doula, and your gentle critique partner, all rolled into one. Here's what you get when you team up with me as your Personal Book Partner:
Two 30-minute calls per month via phone or Skype
Unlimited email support to answer burning questions, address challenges, get quick feedback on short bits, and problem solve in between sessions
Developmental and content review and editing for up to 20 pages of your manuscript or proposal per month
Access to collateral from my classes: Write Your Irresistible Book Proposal and The Book in You, including recordings and exercises
Sample book proposals
Sample query letters
Bonus audio recordings from 4 publishing & branding pros: Bestselling author and lifestyle expert for women Samantha Ettus on developing a powerful, multimedia platform; author and web strategist Tim Grahl on the importance of marketing and building an audience for authors; branding guru Liz Dennery Sanders on how authors can build their personal brands; and seasoned editor and former agent Jennifer Repo with an inside look at the publishing acquisitions process and working with literary agents.
I know that every writer has unique projects, perspectives, writing habits, procrastination techniques, goals, and challenges. That's where the "Personal" in Personal Book Partner comes in. My goal is to meet you where you are and help get you across the finish line to reach your writing goals. Towards that end, the kinds of things we might cover during our alliance includes (but is not limited to):
Getting clarity on your book idea
Problem solving around book content, structure, and organization of ideas
Finding time to write in an already busy life
Setting achievable goals, targets, and schedules
Facing doubt and fears related to writing
Adapting proven writing strategies to your specific habits and styles
Brainstorming all aspects of your idea, your book, your brand, and your plan
Crafting a powerful, sellable book proposal
Cheering you along the way for all your progress and successes, big and small
Working with me as a Personal Book Partner is a good fit for writers who:
Have one or more book ideas they feel passionate and excited about bringing to life in the form of a book
Are committed to the process of writing a book
Thrive with external support, insight, and accountability
Are ready to push themselves as writers and go the distance from start to finish
As your Personal Book Project Partner, I'm in this to help you make your book happen. I can't imagine a more rewarding outcome.
3-Month Partnership: Investment = $900 per month ($2500 if paid in one sum)
6-Month Partnership: Investment = $800 per month (or $4500 if paid in one sum)
12-Month Partnership: Investment = $700 per month (or $8000 if paid in one sum)
Payments are set up via recurring payments on PayPal and are automatically billed. Interested in getting started?
NOTE: MY PERSONAL BOOK PARTNER SLATE IS CURRENTLY FULL. EMAIL ME IF YOU'D LIKE TO BE NOTIFIED WHEN I HAVE AN OPENING.
A La Cart Editorial Support
Developmental Editing: $100 / hour (5 pages per hour at 250 words per page)
Copyediting: $75 / hour (8 pages per hour at 250 words per page)
Proofreading: $50 / hour (12 pages per hour at 250 words per page)
Query Letter Review & Feedback: $100
Contact me about your project to receive a quote. Thank you!
"As a writing coach, Debbie offers laser focus for my work, asks great questions, and has the uncanny ability to be supportive in a substantive way."
Elline Lipkin, scholar, poet, and nonfiction writer
Write Your Irresistible Book Proposal
Write Your Irresistible Book Proposal is an intensive online course that guides writers through the process of writing, and completing, a book proposal. The course offers practical content, thought-out approaches, solid examples, motivation, and inspiration so that any writer with a book idea can go from concept to completed proposal with confidence.
WYIBP features 12 informative videos, accompanying homework packets, examples from real book proposals, and 4 bonus expert interviews. At the end of this course you'll have a polished proposal you can confidently pitch to agents and publishers.
The Book in You
The Book in You is a focused online course that helps you get clear about what you want to write and why you want to write it, discover your unique author POV, understand where your idea fits in to the marketplace, know who your audience is, and feel empowered to take the next steps in writing your book.
The self-study class features 4 class videos packed with powerful content, plus accompanying "homework" packets with do-on-your-own exercises, each designed to bring you clarity and focus on whatever it is you're yearning to write.