A virtual club offering inspiration, support & accountability for writers
Do you have a goal of blogging more this year or finally tackling that book project you've been brewing on? Or maybe you want to start pitching your essays to magazines or complete one of your many half-finished screenplays?
Whatever your writing goal, I guess the big question is, are you ready to commit and set yourself up for success so you can achieve your goals in your writing life?
If you are a writer who could use extra inspiration, support, and accountability to keep you moving forward towards your writing goals, The Writing Alliance is for you.
Commitment to your creativity + Professional insight + Community support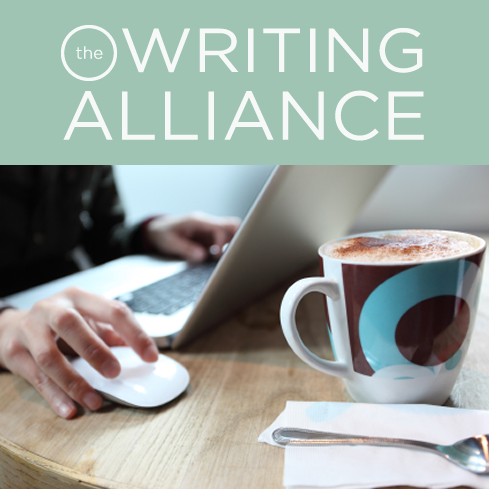 How It Works
I've worked with many writers and would-be authors and I've discovered that we're all struggling with the same things when it comes to achieving our writing goals. So many of us need help staying on task, motivation to push through writing blocks, someone to pow wow with about our ideas and plans, strategies for fitting writing in to our busy lives so we can actually finish what we're working on.
The Writing Alliance was designed to address all of these struggles through a blend of personal support, monthly calls, daily inspiration, community connection, and more. Curious? Read below for all the details.
"Joining the Writing Alliance for me fulfilled my desire to be connected with other writers who, like me, are in the well of daily writing. Debbie is a wonderful resource, her daily inspirations are a beautiful beginning to my day and always give me pause to think. As a writing coach, Debbie offers laser focus for my work, asks great questions, and has the uncanny ability to be supportive in a substantive way. If you crave connection, inspiration, support, and direction, I assure you the Writing Alliance is for you."
Elin
Membership in The Writing Alliance 2.0 includes:
Daily (yes, every single day) emails centered around the writing life. These "daily dishes" include inspirational quotes, writing strategies and tips, resources every writer should know about, and more.
A One-Time One-on-One Coaching Call – Upon joining, new members receive a 30-minute one-on-one coaching call to talk about short and long-term writing goals, challenges, questions, and more.
Monthly group coaching call. Each month I hold a 90-minute live coaching session for Writing Alliance members to call in and talk about their writing projects, goals, challenges, roadblocks, and more. Calls will be recorded and emailed out to the group so if you miss a call you won't miss the conversation.
Private Facebook Group – The private Facebook group is a safe place for asking questions, sharing concerns, getting feedback, and more in between the monthly group coaching calls. I am actively engaged on the page to ensure you get quick responses to your burning questions, and I closely monitor conversations to ensure a supportive, positive environment for sharing.
Goal Posting & Reporting. To encourage accountability, each Monday members are asked to share their writing goal(s) for the week, and on the following Sunday, I request people report in.
"The accountability is so helpful—I either have to get my work done or fess up to it!"
Bernadette
Membership in The Writing Alliance 2.0 is only $29/month.
If you want regular access to me to support you in your writing life, this is the only way to get it unless you sign up for my Personal Book Partner program, which starts at $597/month.
Is this your year to make progress on your writing goals? If the answer is yes, why not set yourself up for success by creating some built-in support?
Have Questions?
I've got answers. (If I didn't cover your question here, please email me your question or we can jump on the phone for a quick chat!)
How do I know if this is the right fit for me?
If you are committed to any sort of writing goal, the Alliance can help you get there. Current members are working on things like writing their first novel, crafting and submitting poetry, writing a play, navigating the world of self-publishing for a children's picture book, middle grade novel, and self-help how-to book, finding their voice for their blog, writing their web content, and more. The common denominator is an awareness that writing plays an important role in their life and a desire to set themselves up for successfully reaching their writing goals.
When will my membership start?
Your membership begins the day you sign up, and you are automatically billed every 30 days from the day you enrolled. You can leave at any time (see below).
What are the Daily Dishes like?
The Daily Dishes are short and sweet, and feature writing tips, organizational strategies, quotes from well-known writers, suggestions for tools and resources, and more. Their purpose is to keep participants' desire to write front of mind, and offer practical and inspirational information as a way encourage positive forward momentum.
What if I determine it's not for me after I join?
Because membership in the Alliance is monthly, you can leave at any time. Your membership will be good for a 30-day period from whenever your monthly bill is paid.
"Debbie's practices of goal-seeking and checking in not only help me pick what to work on and to sustain focus, but also show me what I have done. The tips and inspirational quotations tell me how many approaches work. The reason I signed up was that I was feeling confused about whether ot leave my day job so I could have more writing time, and now I am finding it am happier about the balance."
Pam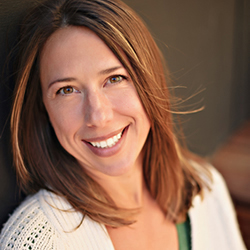 I'm a bestselling author, speaker, and Martha Beck certified life coach who's written and published more than eighteen books, including children's fiction, young adult and adult self-help/how-to, and young adult fiction for publishers including Simon & Schuster, Penguin Putnam, and HCI Books.  My favorites are Chill: Stress Reducing Techniques for a More Balanced, Peaceful You and In Their Shoes: Extraordinary Women Describe Their Amazing Careers. My next book, Doable: How to Accomplish Just About Anything, is coming out from Beyond Words/Simon Pulse in 2015. To learn more about my books and writing, visit my author page here.
My coaching and classes center around supporting writers and creatives in reaching their goals and sharing their work with the world. I couldn't imagine a more amazing job!
** The Writing Alliance is not accepting new members at this time. Email me if you'd like to be notified of updates.**