I absolutely LOVE helping writers bring their writing projects to fruition and I've been lucky enough to work with simply awe-inspiring, uber motivated clients, both through one-on-one coaching and through my online courses.
I'm blown away by the big things these writers continue to achieve in their writing lives, and as a wrap up for 2015, I wanted to share with you some of their passion-fueled creations and publishing highlights of the past year. Exciting stuff … I can't wait to see what 2016 brings!
Lisa Goich's book 14 Days: A Memoir was published by Savio Republic in November 2015. Lisa's memoir, which includes a forward by Mitch Albom, is a story of parental loss, and how to lovingly, bravely and gracefully let go of a hand you've been holding your entire life. From a child's first breath, to a mother's last, this memoir shows how closing that circle can be a celebration of this unbreakable bond.
Jessica Smock co-edited the anthology Mothering Through the Darkness: Women Open Up About the Postpartum Experience which was published by She Writes Press in November. It's a collection of essays by 35 writers about all sorts of postpartum struggles. She and her co-editor Stephanie Sprenger will publish their next book, So Glad They Told Me: Women Get Real About Motherhood, in May 2016.
This year is the first time where Sonia Quinones is finally publishing stories, instead of just writing them. She self-published a short story called Almost Gone which is available for download on Amazon. She's also compiling everything she's learned over the last few years as a freelance copywriter into a short, nonfiction book. The Irresistible Website: Learn How to Write Content That Attracts Fans, Leads and Clients is available for pre-order now and will release on Monday, December 21.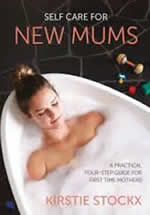 Kristie Stockx, whose company Smile Like a Frog is driven to help women successfully transition into becoming a new mother, especially during the first year of motherhood, published her first book, Self Care for New Mums: A Practical Four-Step Guide for First Time Mothers, in December 2015.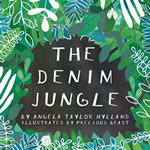 Angela Taylor Hylland has published her debut children's book through My Castle Heart Publications in November 2015. The Denim Jungle (illustrated by Precious Beast) tells the story of toddler Leo who invites you down into his world, where adult legs become a denim canopy for a magical land of little wonders.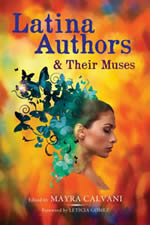 Mayra Calvani would like to announce her latest book, Latina Authors and Their Muses, an inspirational, entertaining, and informative collection of interviews with 40 Latina authors focusing on the craft of writing and the practical business of publishing, one that provides aspiring writers with the nuts and bolts of the business. Find out more on www.MayraCalvani.com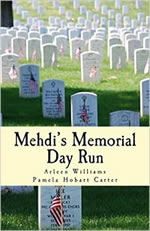 Early in 2015, Pamela Carter and her writing partner Arleen Williams published twelve short books in easy English for English language learners through their imprint No Talking Dogs Press. She's also written poems for The Seattle Star, two plays about the endangered kakapo (a flightless parrot), and continued to work on a fantasy novel, working title, Marcella and the Miniatures.
Adrienne Ross Scanlan is ecstatic to say that her book, Turning Homeward: Restoring Hope and Nature in the Urban Wild (tentative title), will be published in fall/winter 2016 by Mountaineers Books! She'll have more to say in 2016, but for now she'll leave it at: "Wow!" In addition, Adrian's short story "The Waltz" will be published in the Winter 2015 issue of Cirque Journal (scheduled to go live December 21).
Andrea Owen's book 52 Ways to Live a Kick-Ass Life, published by Adam's Media, continues to do well and gather rave reviews. Andrea is currently developing her next book, which is loosely based on her podcast episode 70: To those of you who don't think you have any shame (and those who do).
Stacey Curnow recently rewrote her book proposal for No More Crying or Complaining, How to Use the Pain Body to Transform Your Negative Thoughts, Improve All Your Relationships, and Enjoy More Happiness. Here's to it finding a home and becoming a bestseller in 2016! Visit Stacey online at www.staceycurnow.com and download a FREE awesome gift: The Purpose and Passion Guidebook.
Beth LaDove has decided to share her passion not in book form by rather by co-founding an online garden education company, Garden Tribe. As Beth says, "Creativity is a circuitous path—you never know where it's going to lead!"
* * * * *
Are you interested in working with me to bring your book project to the world? Click here to find out how I work with writers.